WFInfo gives you info on each reward
Current version 8.2.4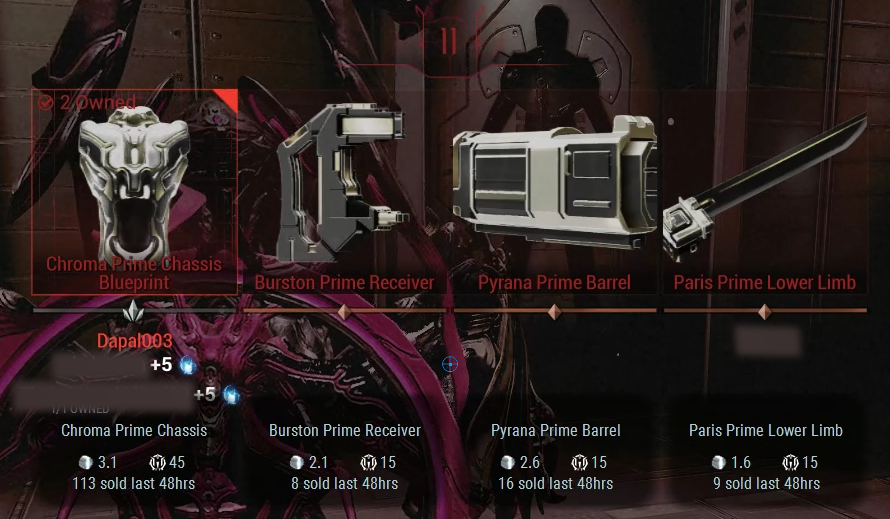 Settings
Configuring WFInfo so that it works correctly
Does this inject anything into Warframe? / Can this get me banned? No, and no. [DE] Aidan has confirmed it Here.
Will this work with multiple monitors? Yes
Why am I getting incorrect prices or the wrong number of popups? It's possible that the text recognition failed make sure you've set the scaling correctly, if the issue persists please contact us on discord
Is this safe to use? This software is Open-Source so if you're concerned you can have a look at the code.
WFInfo change log
What was added in the latest releases?
8.2.4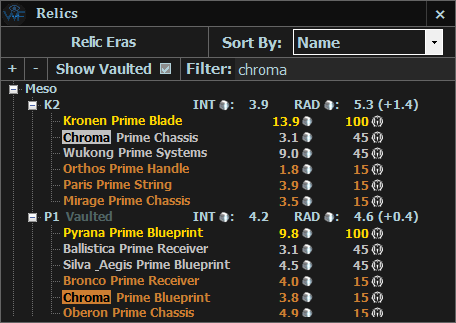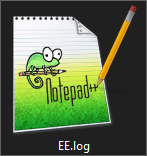 8.1.0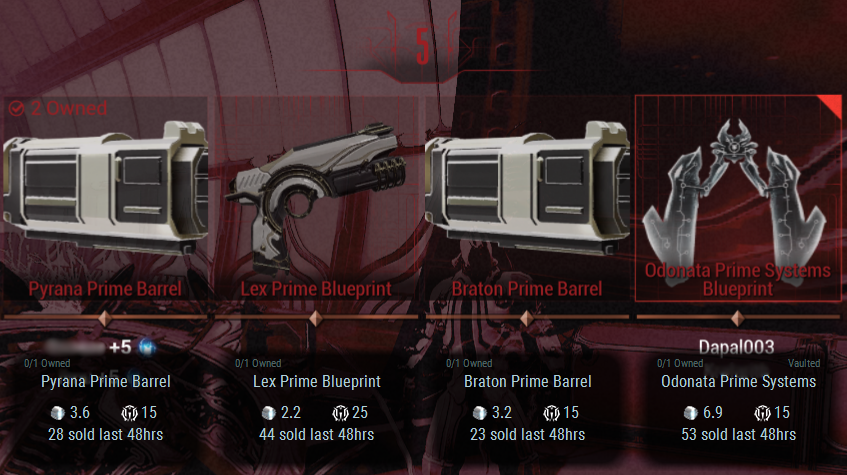 8.0.0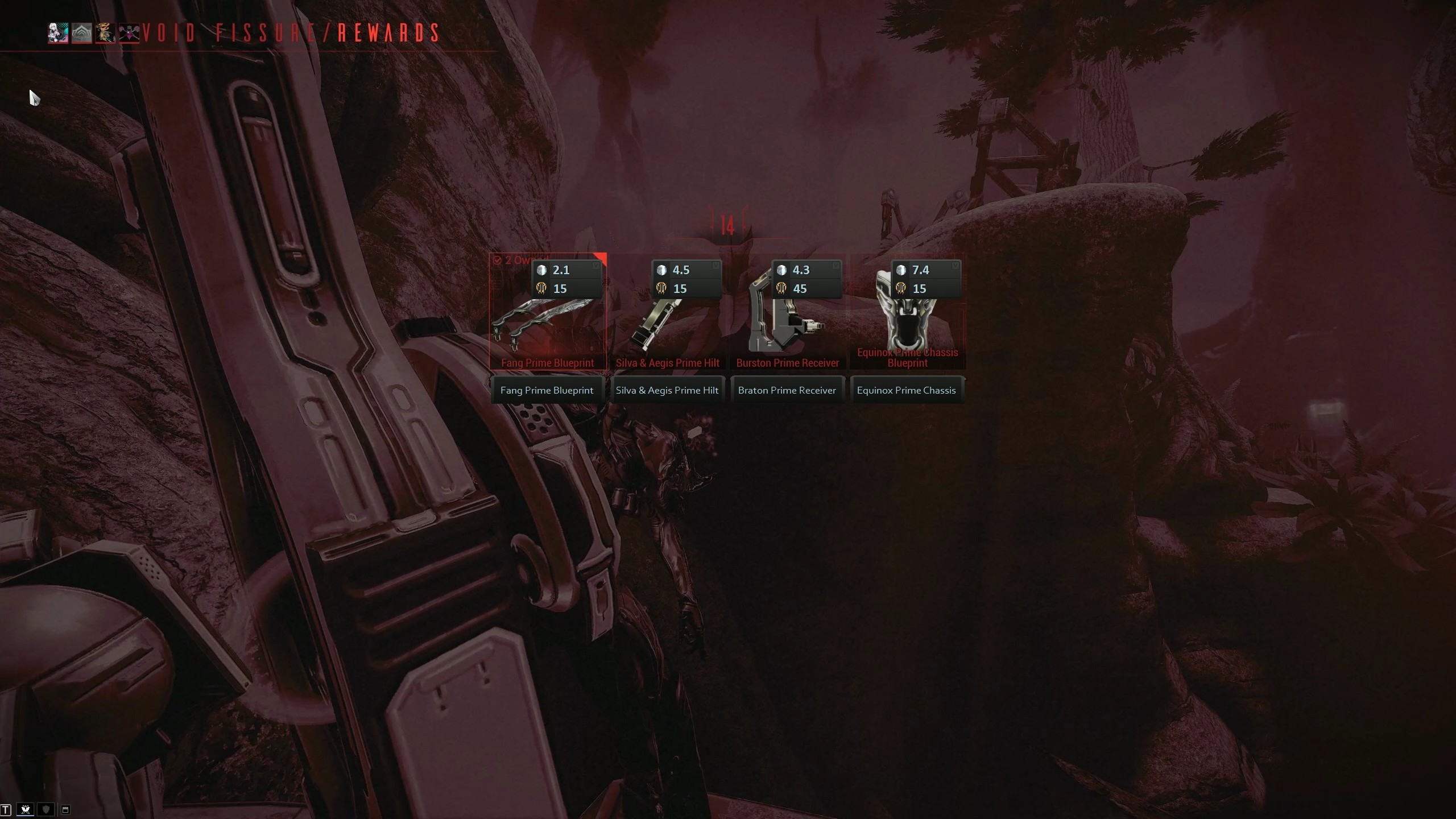 7.3.0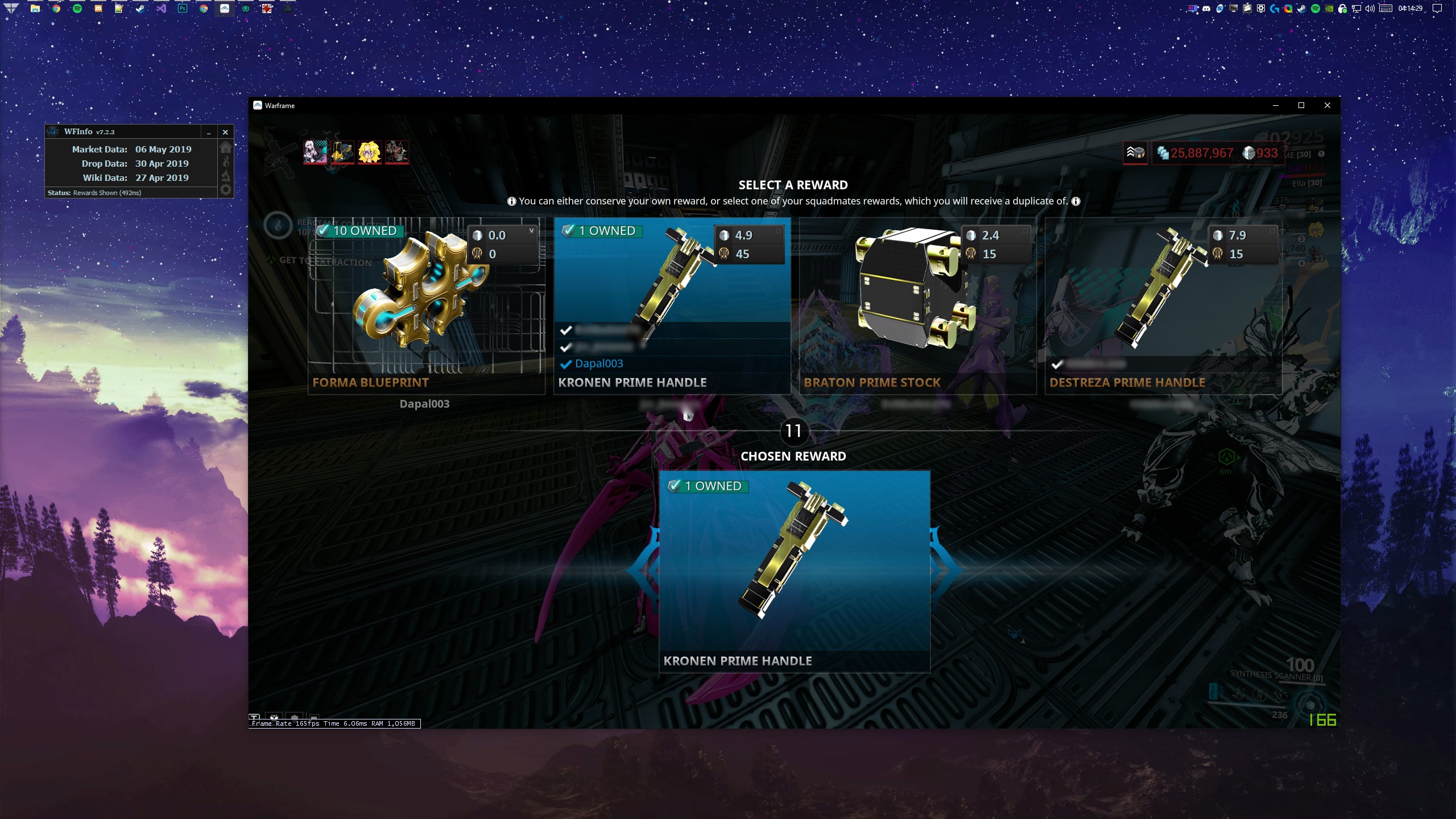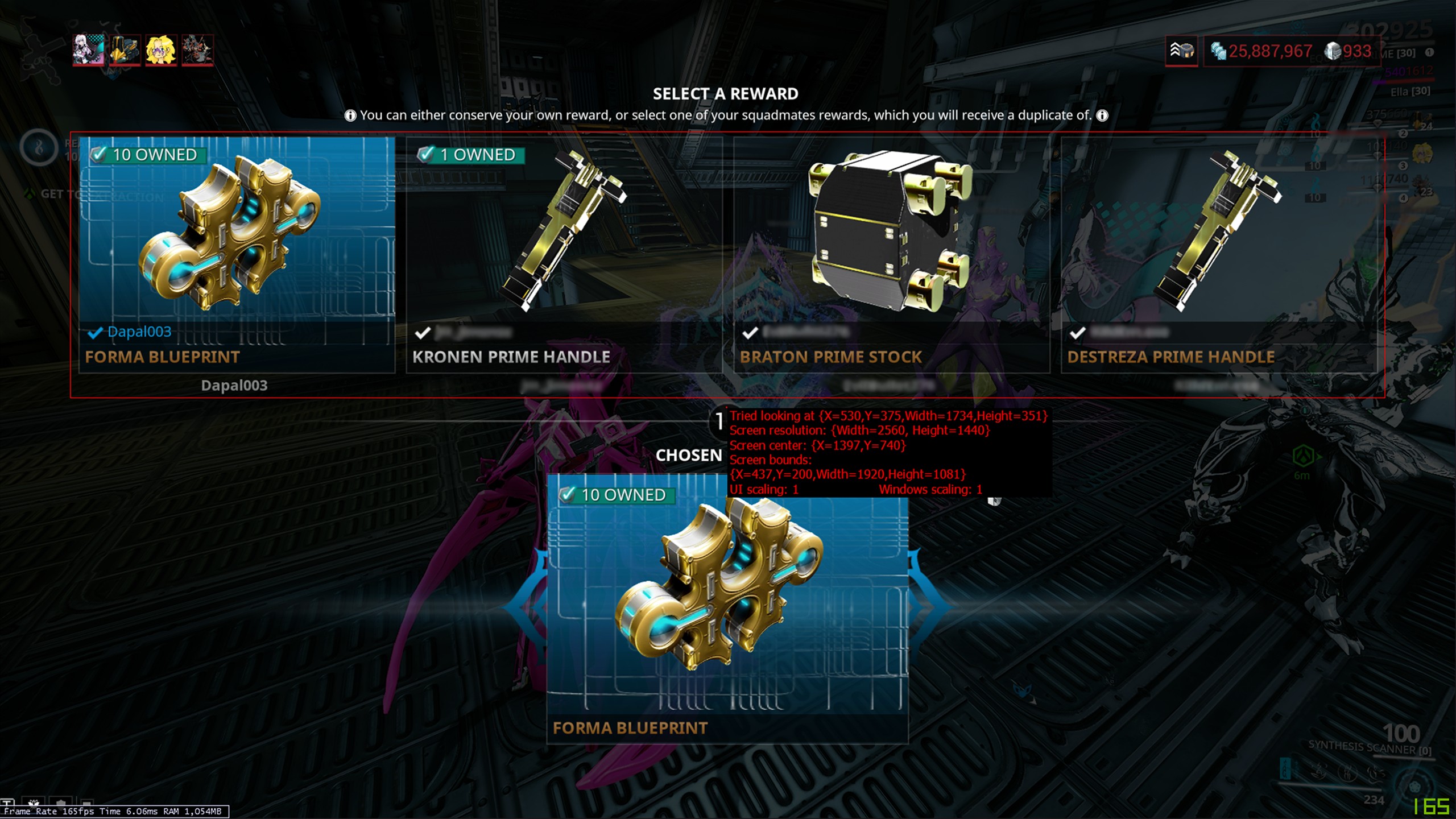 7.2.0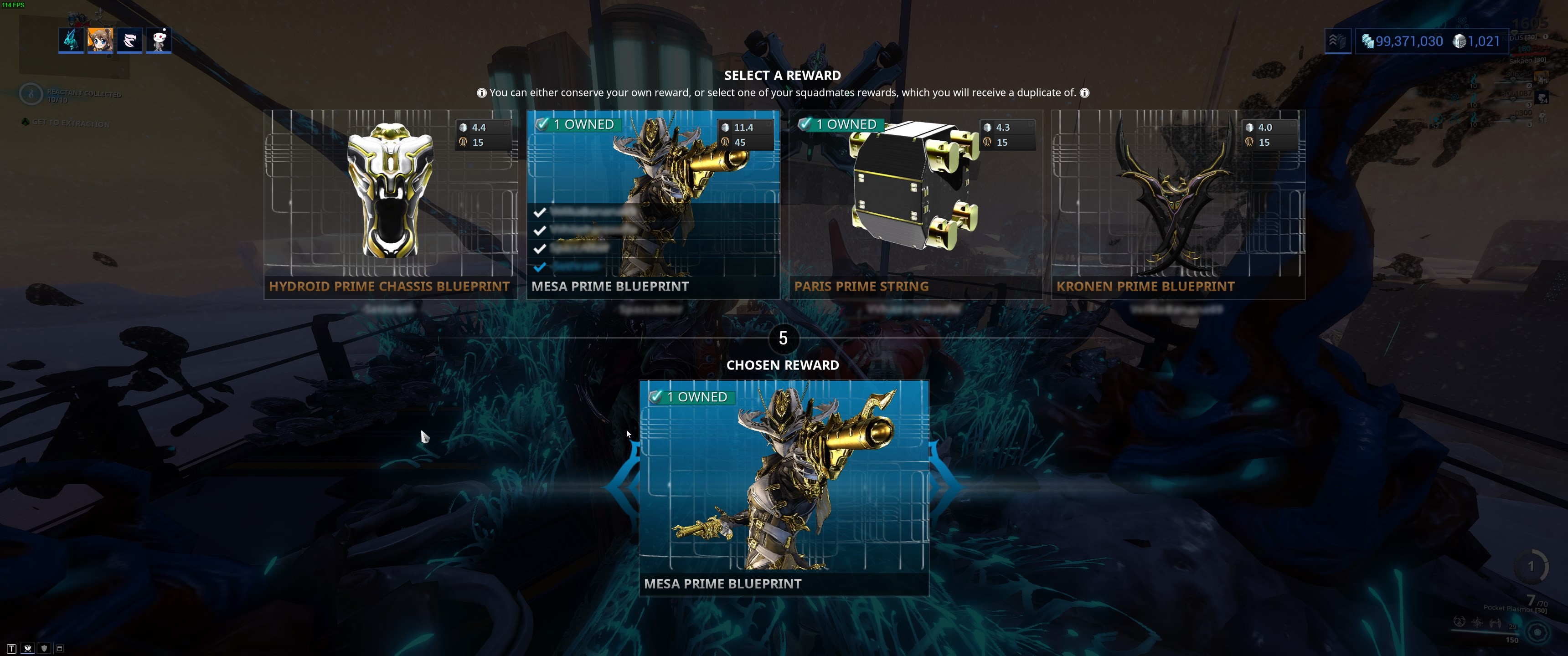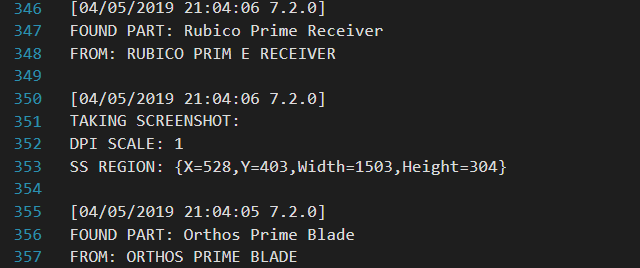 7.1.0